Duct Dudes is the air systems cleaning service for Vancouver. Our team of certified technicians offer high-quality services to ensure that your air systems are running as efficiently as possible. We specialize in cleaning ducts, vents, blowers, and more to rid your home of dust, dirt, and other pollutants so your family can enjoy clean and healthy air. Our team is experienced in all types of air systems, so no matter what type of system you have, we can provide the necessary maintenance it needs to ensure optimal performance. With our affordable prices and top-notch customer service, you can be confident that you're getting the best air systems cleaning in Vancouver.
Vancouver
Air Duct & Vent Cleaner
Air vent, duct, and furnace cleaning are necessary upkeep tasks that must be done regularly to maintain a healthy home environment. By clearing away dust, dirt, and other debris from your vents, ducts, and furnace, you can improve the quality of indoor air and reduce the risks of health problems associated with airborne particles. It is advisable to have your air vents, air ducts, and furnace cleaned by a professional HVAC technician at least once a year. The technician will remove any buildup of dust or debris that could obstruct airflow and affect the system's function. As well as improving air quality, cleaning your air vents, air ducts, and furnace can also extend the life of your system by preventing wear-and-tear from buildup.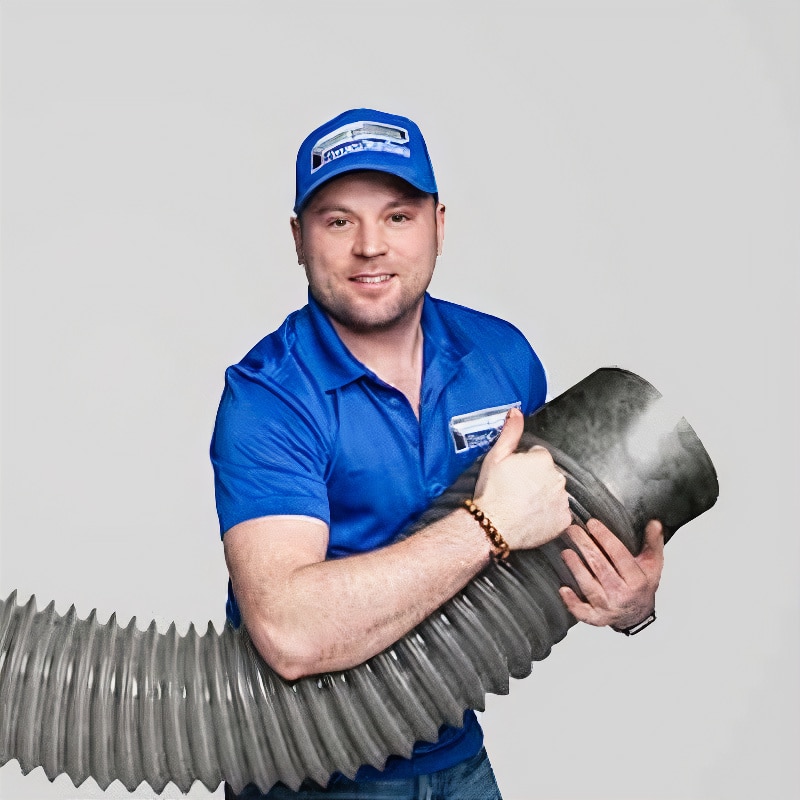 Are you in need of a professional HVAC contractor to take care of your air vents, air ducts, and furnace? Look no further than DuctDudes! Our team of experienced technicians are committed to delivering top-notch services that will improve the indoor air quality of your home and extend the life of your system. Get in touch with us now to schedule an appointment and let DuctDudes show you what we can do!