Duct Dudes is the premier air systems cleaning service in Surrey. Our experienced technicians provide top-notch services to ensure that your air systems are running at peak efficiency. We specialize in cleaning ducts, vents, blowers, and more, so that your family can breathe clean and healthy air. No matter what type of system you have, our team is well-versed in all kinds of air systems and can provide the necessary maintenance to keep it running smoothly. With competitive pricing and excellent customer service, you can trust that Duct Dudes is the best choice for air systems cleaning in Surrey.
Surrey
Air Duct & Vent Cleaner
Air vent, air duct, and furnace cleaning are essential maintenance services that should be carried out regularly in order to keep your home safe and healthy. By removing dirt, dust, and other debris from your vents, ducts, and furnace, you can improve the quality of the air inside your home and reduce the risk of health problems associated with airborne particles. It is recommended that air vents, air ducts, and furnaces be cleaned at least once a year by a professional HVAC technician. During this process, the technician will remove any dust and debris that can block airflow and disrupt the system's efficiency. Cleaning your air vents, air ducts, and furnace not only improves indoor air quality but also helps to prolong the life of the system by preventing wear-and-tear from buildup.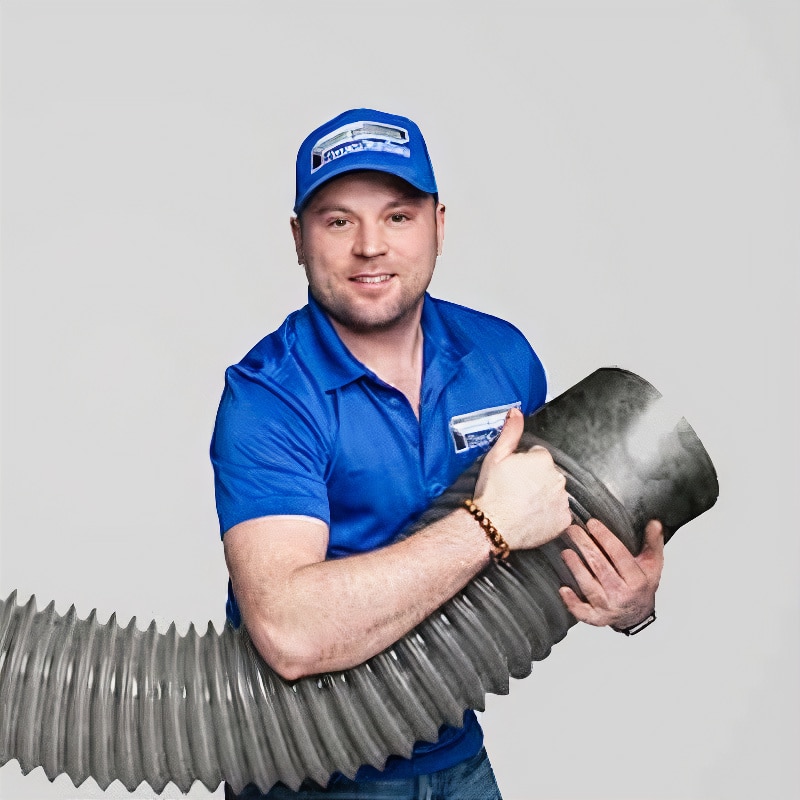 Are you looking for an expert HVAC contractor to clean your air vents, air ducts, and furnace? Look no further than DuctDudes! Our highly trained technicians are dedicated to providing superior services that will not only enhance the air quality within your home but also help prolong the life of your system. Contact us today to arrange a service and discover the difference with DuctDudes!